Permaculture Design Course Starhawk and Alfred Decker
12 Principles Permaculture Design & Permaterra are happy to invite you from August 25th to September 6th 2017 for a two-week intensives Permaculture Design Course (PDC), offering the basic, internationally-recognized 72-hour permaculture curriculum with an additional focus on social permaculture, organizing tools, and spirit.
Course given in English, translated in French.
Come and share permaculture with an intercultural mix of participants !
FUNDING POSSIBILITIES,
Take Note : this event has a limited number of participants able to attend
"What permaculturists are doing is the most important activity that any group is doing on the planet. We don't know what details of a truly sustainable future are going to be like, but we need options, we need people experimenting in all kinds of ways and permaculturists are one of the critical gangs that are doing that." – David Suzuki, International Environmental Advocate
Course objectives, Description and Content
The PDC is an intensive course combining theory with practical hands-on learning. Completion of the course earns participants a Permaculture Design Certificate – the foundation for further permaculture work and study and a prerequisite for the Diploma in Permaculture Design. Participants will learn Permaculture design principles & techniques. The course includes lectures, discussions, hands-on learning, slide shows, and design projects. We will examine the underlying assumptions of the current culture of consumerism and economic globalisation, and encourage exploration of ways to contribute to the emergence of a culture of sustainability, compassion and equity. The PDC covers a broad range of subjects to provide a holistic overview of Permaculture systems and sustainable living. Some of the topics / themes to be covered are :
Evidence for change & the ethics of sustainability
Principles of Permaculture
Observation & landscape analysis
Ecological planning & design methods
Organic food production and food security
Climatic factors in design
Soils: natural soil improvement
Integrated animal systems
Water : harvesting, conservation, and management
Agroforestry & forest gardening
Appropriate technologies & renewable energy systems
Mapping & design exercises
Techniques and design strategies for both urban & rural applications
Ecovillages & sustainable human settlements
What is the Permaculture Design Certificate?
 
Permaculture© is a copyrighted word. Only upon satisfactory completion of this course is an internationally recognized "Certificate of Permaculture Design" issued. Graduates are then eligible to use Permaculture in the promotion of designs, teaching and landscaping. Following at least two years of applied work, you are eligible to apply for a Diploma of Permaculture Design through the International Permaculture Institute.
Students who complete this course will be able to assess human landscapes and dwellings and provide design solutions towards living sustainably. With practice and mentorship, students will develop design skills that may lead to a meaningful livelihood. All students who complete this certification course leave with a much deeper understanding of their impact on the planet and each other, and with the critical thinking skills to lessen or improve that impact.
Participants from over 60 countries in all regions of the world and from all walks of life have called the Permaculture Design Course " life-changing, transformative, and enormously affirming". In the lively company of a diverse group of engaged and motivated women and men with a common interest in the future of humanity, learning is rapid, multidimensional, and long lasting.
Where can I go after this course?
 
Embark on new farming practices
Find ways of dramatically reducing energy consumption
Begin land-based ventures & small businesses such as: nurseries, landscape design consultancies, etc.
Realise goals towards self-sufficiency
City dwellers have found that even with little or no land, Permaculture shows them how to work with their home to produce food, reduce energy needs, live more ecologically and in closer connection with their communities. Educators, farm advisers, international development workers, garden directors, builders, master gardeners, and landscape architects have all reported that what they've learned in this course has become a foundation for their work. Farmers, nursery owners, foresters and livestock farmers have all found that Permaculture design has multiplied their incomes, reduced their work, and improved the health of their stock.
Starhawk is an author, activist, permaculture designer, and one of the foremost voices in earth-based spirituality. She has lived and worked in collectives for thirty years. Her twelve books include The Spiral Dance, The Fifth Sacred Thing, The Earth Path, and her first picture book for children, The Last Wild Witch. Her book on group dynamics, The Empowerment Manual: A Guide for Collaborative Groups, is available from New Society.
Alfred : Since his first PDC in 1998 in California (where Alfred and Starhawk were students together), Alfred Decker has been involved with permaculture projects and social movements and projects throughout Europe and the Americas. He is the founder of the 12 Principles Permaculture Design consultancy, and is focused on facilitating permaculture teacher trainings. Alfred lives in the coastal mountains north of Barcelona, Spain, where he is developing a permaculture demonstration site and educational project called CanComú.
LOCATION - PROJECT
- Mas Alavall -
Céret - Pyrénées catalanes - close to Perpignan - 6 ha - rainfall 650 mm - mediterranean climate
Mas Alavall is a 6 ha farm in Céret, in French North Catalunya area. It is ten minutes from the village, his modern art museum and local shops. Farm activities stopped forty years ago. It used to host cows, sheeps, pigs and chickens mixed with tree crops.
Beauty is everywhere in Mas Alavall, bordered by three rivers, including Le Tech. Mas Alavall is a preserved place with a high permacultural and agricultural potential.
We installed the headquarters of Permaterra in December 2016. After some renovations during 2017, Mas Alavall will host the Permaterra Training Center and its design office.
The vocation of the place is to produce, experiment, learn and transmit.
Currently we are working on the building part of the site. A polyculture / livestock project, planned for 2018, is currently being developed in accordance with the principles of permaculture and regenerative agriculture.
Participate in the design process of the site and connect to our local and international network!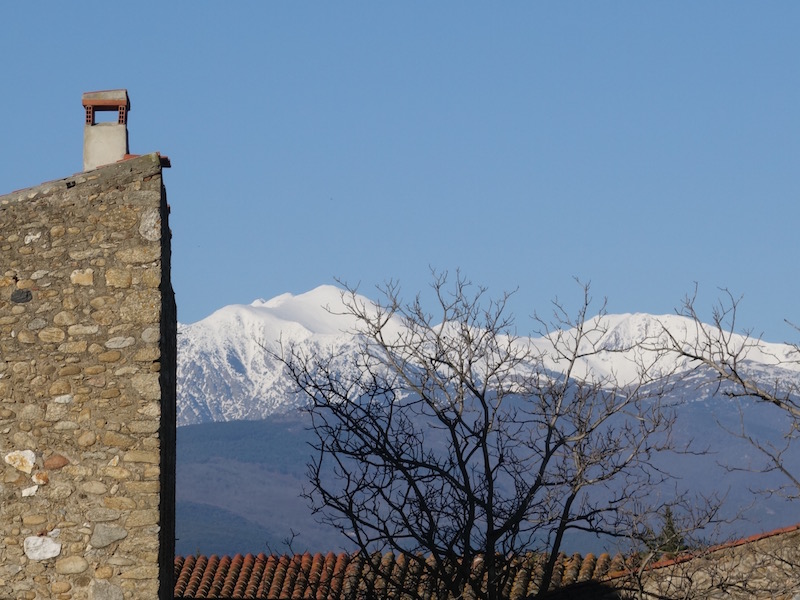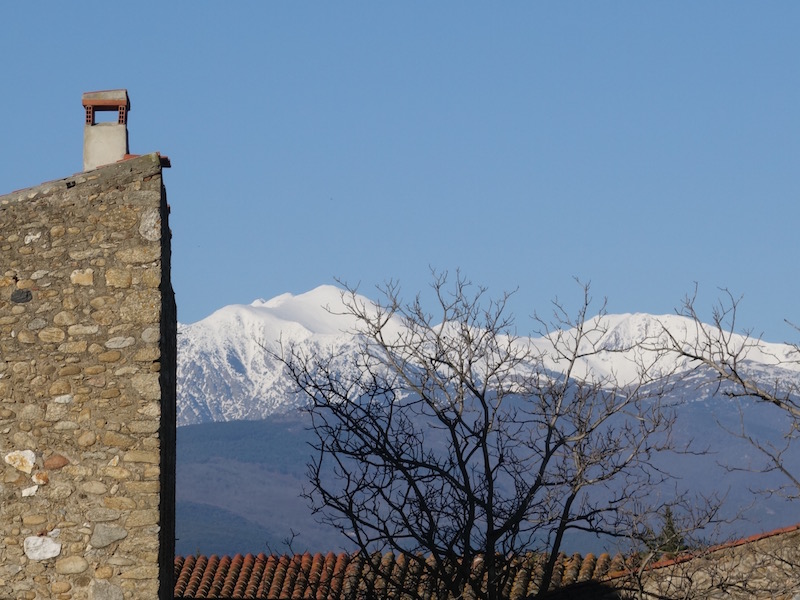 PRICING
Permaterra is declared as a "training organisation", a French agreement. If you are working in France, you can benefit an external funding. Do not hesitate to contact us, according your situation we will study together the best solutions.
If you have financials difficulties, please let us know in order to find a solution for you to participate.
PRICE
(without accommodation)
850 €
Down payment : 300 €
FOR EMPLOYEES AND INDEPENDENT WORKERS (WITH EXTERNAL FUNDING)
Please, contact us to build the personalized financial demand
For French people and workers : external funding : DIF, CIF...
PRICE FOR FRENCH JOBSEEKER (WITH EXTERNAL FUNDING)
Please, contact us to build the personalized financial demand
For French people and workers : external funding : DIF portable, AIF, APRE...

 
Free participation if you are a contributor VIVÉA
DOn't have the money
Find crowdfunding here : www.wethetrees.com.
ACCOMMODATION & FOOD
Les Cerisiers Camping is just on the other side of one river : http://www.camping-cerisiers.com
100 % organic food, Full board (breakfast, lunch and dinner) :
 
250 €
REGISTRATION
To register, please email info@permaterra.fr.
For the price without financial support (and Vivéa participants), your registration will be confirmed after receipt of the deposit (by bank transfer or French cheque). In cases of financial issues, contact us to find a solution.
For prices with financial support (without Vivéa), your registration will be confirmed after receipt of the deposit (by bank transfer or cheque cashed upon receipt). Documents containing a contract or agreement is established. Casework OPCA or job center is a relatively long process, it is important to allow time for instruction.
For registration write to info@permaterra.fr.